Donate to SaveOne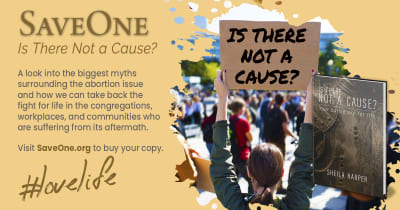 Feature of the Month: Is There Not a Cause?
Sheila Harper dispels the biggest myths surrounding the abortion issue and shows pointedly how we can take back the fight for life! This book is the pastor's answer to a tangible course of action with the abortion issue. You can speak up about this cause with love, not politics; acceptance, not rejection.
SaveOne depends upon the generous support of people who believe in its vision and ministry. Your donation of any amount will be greatly appreciated and will be used to reach out to people whose lives have been impacted by abortion.